Self-care is a personal journey: techniques that work for you might not work for others. When creating your own self-care toolkit, think of activities that resonate with you and then add as many of these ideas to a physical list. To start, brainstorm some enjoyable hobbies and exercises or reflect on strategies that have worked well for you in the past. Add variety to your list, in the type of activity and time it takes to complete, including planning. If your self-care toolkit involves reaching out for support, you can also add contact information for your closest friends and family members. 
Make sure your toolkit only includes strategies to support your wellness journey (versus punishment). For example, if you loathe a specific exercise, do not force yourself to do it. Self-care is all about being kind to yourself.
We suggest to create intentional time and space in your day to care for yourself. Feel free to use some of our ideas below as you craft your own self-care toolkit.
For Your Body: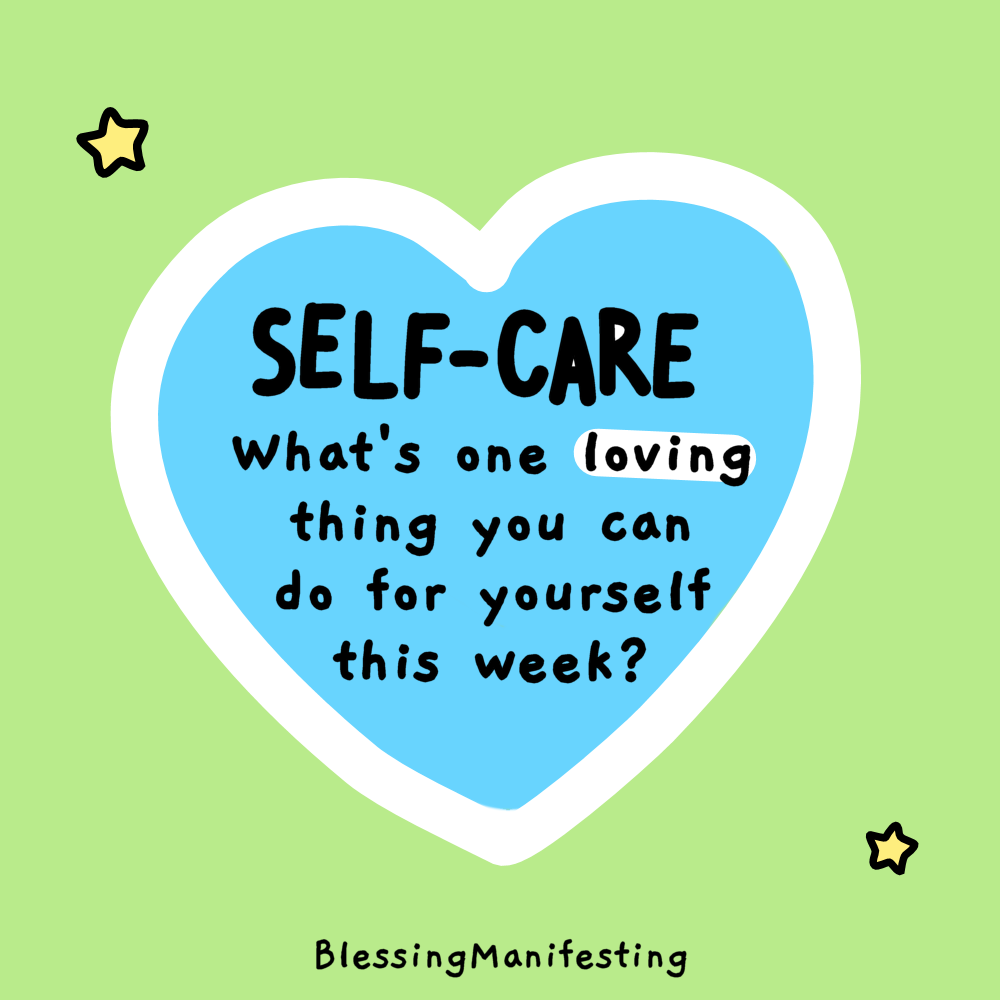 Take a shower
Enjoy a bubble bath
Give yourself a facial
Take a power nap
Give yourself a manicure or pedicure
Self-massage; if you live with family, ask someone to give you a massage
Belly-breathing
Drink a cup of tea
Enjoy a piece of chocolate
Supportive & Spiritual:
Write a love letter to yourself
Wear a dress or clothing that makes you feel great
Share lunch/dinner virtually with a friend
Read an uplifting book
Begin a gratitude or reflection journal
Make a list of positive affirmations and say them out loud
List your accomplishments
Join a support group
Pray
Call a family member; connect and check in with your neighbors and friends
Meditate
Practice grounding or visualization exercises
Write a letter to someone you love
Hug your pet, partner/spouse, or children
Creative & Fun:
Cook a comforting or fancy meal
Write a poem
Sew, knit, crochet, or cross-stitch
Try a new recipe
Watch a stand-up performance
Bake and share with neighbors
Play an online game with family or friends
Watch funny or cute YouTube videos
Write a short story using your own experiences
Learn a new dance through YouTube or TikTok
Play an instrument; practice singing or learn how to whistle
Draw or paint a picture
Create a collage
Try a new hairstyle; learn how to braid
Start a beading or jewelry-making project
Laugh
Make a new playlist; listen to your favorite songs
Active:
Go for a short walk, or make it a photo-walk
Do a power-pose
Jump on a trampoline or bounce on an exercise ball
Do yard work
Walk your dog
Ride a bike; if you have a pool, take a swim
Learn Tai Chi
Stretch
Create your own yoga sequence; use poses such as Happy Baby or Child's Pose 
Intellectual:
Solve a logic puzzle
Do a crossword puzzle, word search, or Sudoku
Go on a virtual tour
Read a book; listen to an audio book
Learn a new language
Listen to a podcast
Watch a foreign film
Join (or start) a virtual book club
Random:
Start a home improvement project
Garden; plant flowers or herbs 
Stargaze or cloud-watch
Declutter a room or cabinet; organize your spice cabinet
People-watch (from a distance)
Unplug from technology
---
"If you feel 'burnout' setting in, if you feel demoralized and exhausted, it is best for the sake of everyone, to withdraw and restore yourself" - Dalai Lama