When the COVID-19 pandemic began in 2020, Healthy 2B Me (H2BM) preparation was already underway with several families registered. Nicole Bergier, H2BM coordinator, and her interns were forced to think quickly to devise a plan with limited physical contact, while still engaging the community with this fun health promotion program.
The original, in-person camp curriculum was modified for families to enjoy at home; this is how "Camp In a Box" was born. Activities were tailored to become a more family-focused experience and delivered in a box at their doorstep. Within each box, H2BM provided a resource binder, materials, and groceries to prepare daily camp snacks. Nicole continued her partnership with two local elementary schools - Dietz K-8 (TUSD) and Prince Elementary (Amphitheater) - for recruitment and invited former H2BM families to return and enjoy this new iteration of camp!
---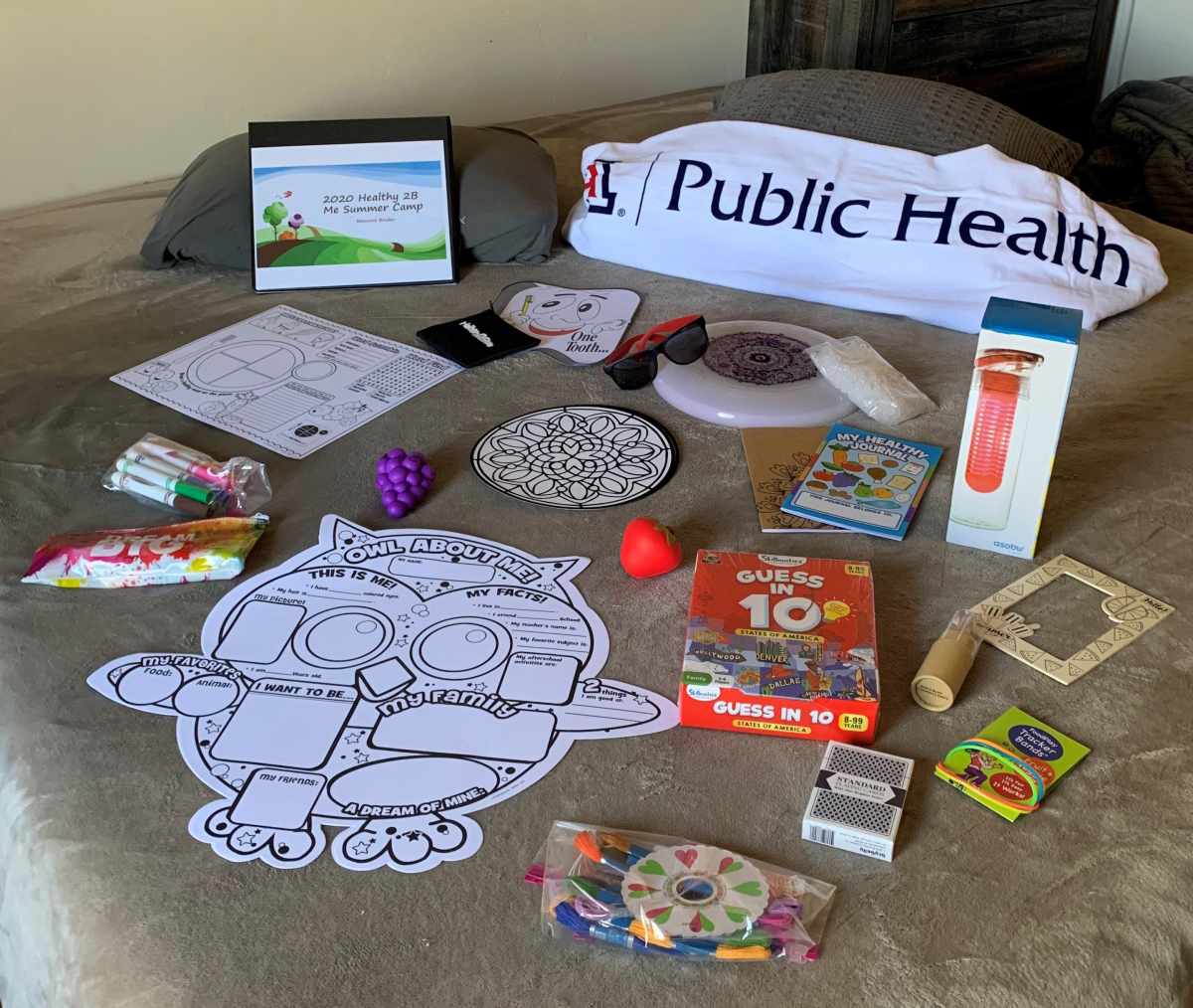 ---
Using the successful momentum from summer camp, students in HPS 497E/597E (Public Health for Community Wellness) partnered with H2BM to design "booster" boxes for 15 families who participated during the summer and 5 from Primavera Foundation's Las Abuelitas Community Center. During Spring 2021, 23 families participated in the booster program! Students created written activities, compiled a budget, and prepared video demonstrations to guide families through the content. Families received nearly 100 items in their booster boxes, along with two bags of groceries. Click here to explore and download written activities or view video demonstrations.
If you are interested in participating in H2BM Camp In a Box, please register using our webform found at the bottom of this page, or contact Nicole Bergier (nbergier@arizona.edu).
---